SHOEMAKERs SINCE 1839
What started as one of Sweden's first shoe wholesalers is now a leading company with sales both in and outside the Nordics. We have produced safety- and occupational shoes of the highest quality since 1839 and we are based in the "shoe mecca" Kumla, Sweden. Production is based in Sweden's only safety shoe factory – Arbesko Skofabrik in Kumla - where we develop our shoes in close collaboration with professional users.

Still today, we are driven by new innovations and partnerships with focus on our core design values: quality, safety and function. Since 2017, Arbesko is part of Bergman & Beving.
Bergman & Beving, founded in 1906, is a Swedish listed group that acquires and develops leading companies with an eternal ownership horizon. The Group's autonomous companies work in expansive niches where they provide value-adding solutions for industrial and construction clients. Each company operates with great freedom on the basis of a decentralised management model that has been creating growth, profitability and sustainable development for more than 100 years. Bergman & Beving is listed on Nasdaq Stockholm, has approximately 1,300 employees and a turnover of approximately SEK 5 billion. The Group consists of about 20 companies represented in more than 25 countries. Read more about our operations at bergmanbeving.com.
The fact that we were first and are still here is in itself a clear proof that our values, our way of working and our curiosity work. A major driving force is that we as a Swedish company with Swedish-made products can compete in the tough international arena.

We have chosen to conduct our research, development and manufacturing in Sweden and it is a very conscious choice. This is where the experience and knowledge that is necessary to manufacture safety shoes of the absolute highest quality is found.

In addition, thanks to many years of industrial health and safety legislation, the Swedish customers place the highest possible demands on us and our products. Something that constantly lifts us as a company and our products to new highest levels.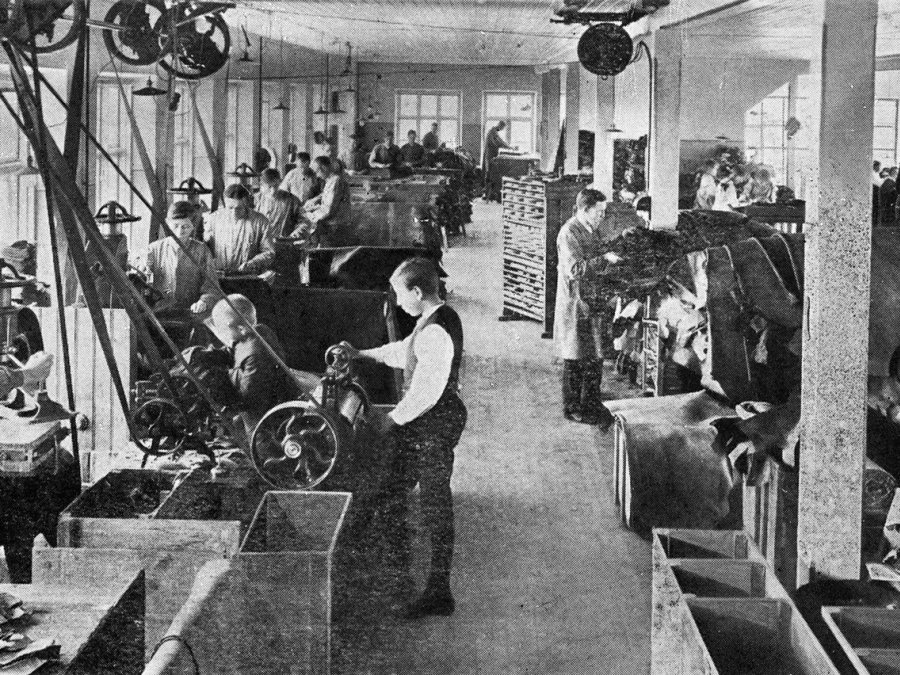 quality and environment

Since the beginning of the 1990s, we have worked according to a long-term sustainability strategy. Applicable laws and other government regulations are the minimum level. Our factory is certified according to SS EN ISO 9001:2015 and SS EN ISO 14001:2015 regarding quality and environmental control.

Quality: we shall deliver products of the right quality and quantity at the right time. By continously developing our business, we aim to deliver products with "zero defects".

Environment: we must prevent our business from having negative consequenses on the air, water and land. This is done by always using the best availble and most economically appropriate techniques to reduce emissions as much as possible, reduce the amount of waste in all processes and achieve continous improvements in the environmental field.

Our uppers are manufactured in Brasil by our subsidiary Oksebra do Brasil. Oksebra operates in accordance with Swedish standards for production and environmental requirements. This means that we observe all social insurance regulations regarding our labor force and take nature and environmental issues into account.

All materials and components used in our footwear come from from well-established suppliers that comply with current EU legislation and other applicable requirements on environmentally harmful chemicals. Our shoe boxes and other packing materials are made usually made from recycled materials.

The environmental management systems have been certified by BMG TRADA Certification AB (Sweden) and BSI (Brazil).