Production in Sweden
We believe in local, sustainable production. Which is why, throughout our history, we have chosen to keep much of our production and expertise in Sweden. Today, 90% of the shoes we sell are produced in our own factories. This allows us to influence and take control of large parts of our production chain and make those fine judgements that make a difference.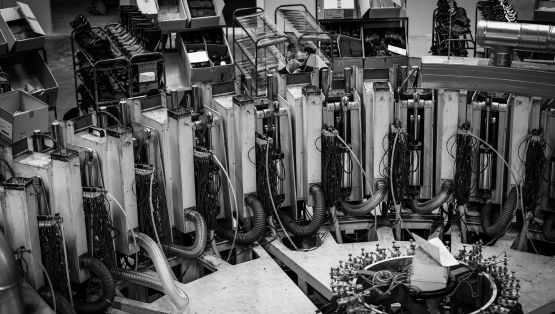 Production in Brazil
The uppers of our shoes are manufactured in Brazil by our subsidiary Oksebra do Brasil, which we have owned since 1995. This is our biggest subcontractor, and we consider it a major asset that we own this part of the supply chain. It enables us to set high standards and take control of environmental and sustainability issues.