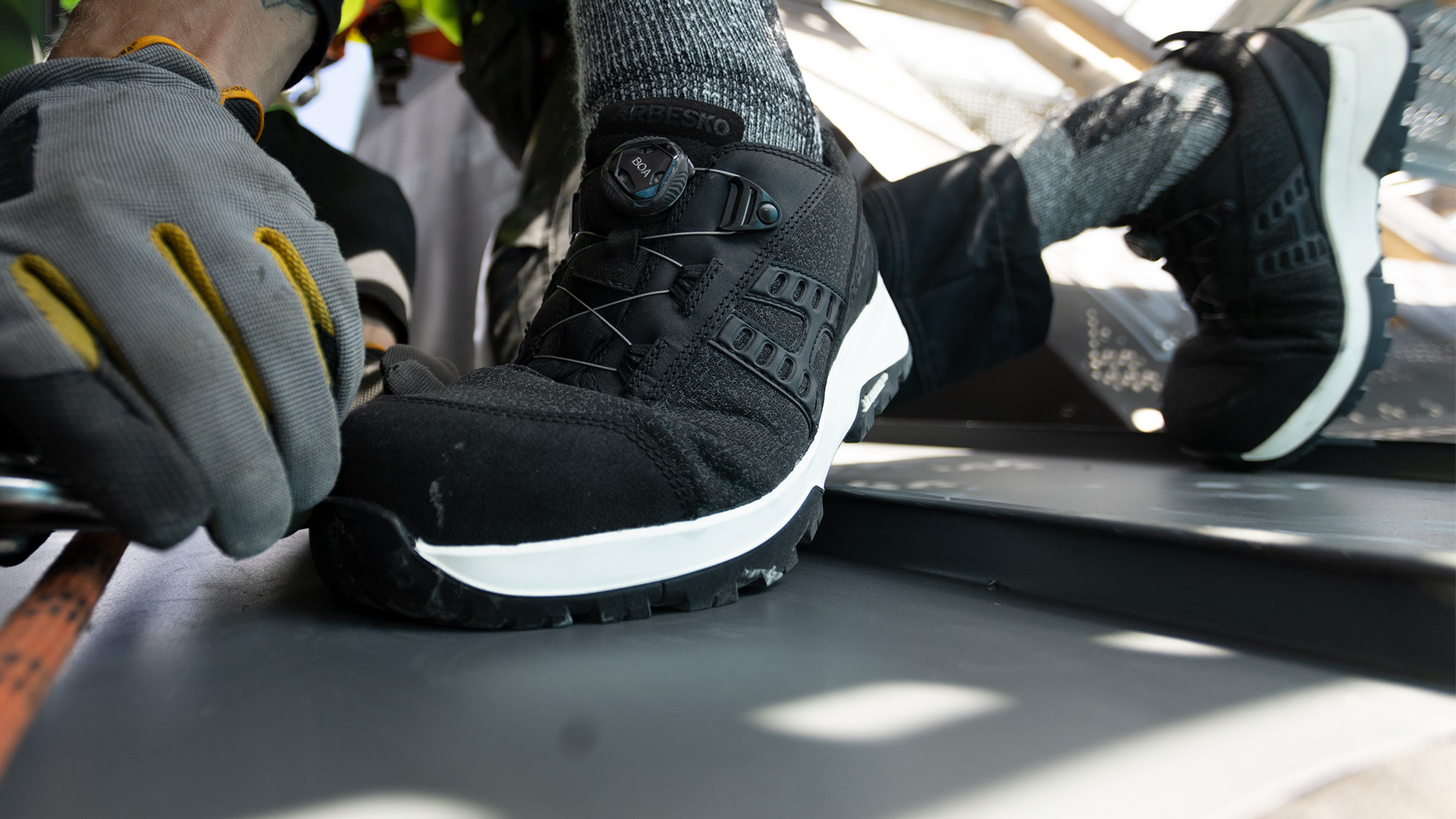 Kontroll
Arbesko X Michelin
Grip and edge for tough situations
Kontroll stands for grip with an expression of its own. A sporty sibling to our well-developed safety shoes with added speed and breeziness.
World-famous Michelin never compromises on quality — and neither do we. With knowledge and innovation, we have created a series of safety shoes for speed and breeziness. Stability and grip for your working feet.
Sporty safety shoe with BOA® fit system.
Sporty safety shoe in water-repellent fabric with extra protection against moisture and water. The shoe has a Michelin sole made up of PU and heat-resistant nitrile rubber with high slip and oil resistance.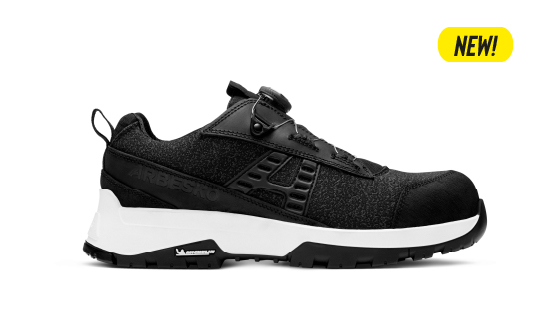 Sporty safety boot with BOA©-fit system.
Waterproof and sporty safety boot in leather with sporty design and BOA©-fit system so that it is easy to put on the shoe or take it off. The boot withstands tough working conditions, featuring leather upper and superior Michelin sole.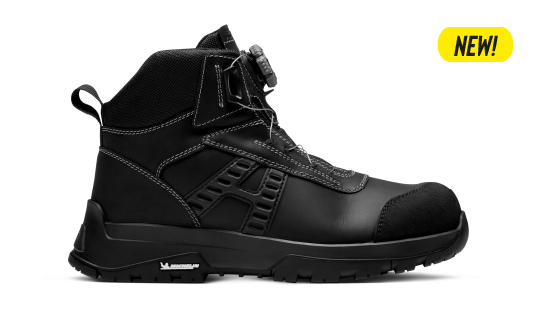 Stylish Chelsea double-ribbed boot.
Stylish Chelsea Boot in impregnated Nubuck leather and double-ribbed boot. A modern safety shoe with a classic look that fits just as well on the construction site as in the conference room. The sole of the shoe consists of heat-resistant nitrile rubber, which provides superior grip and protection against oil.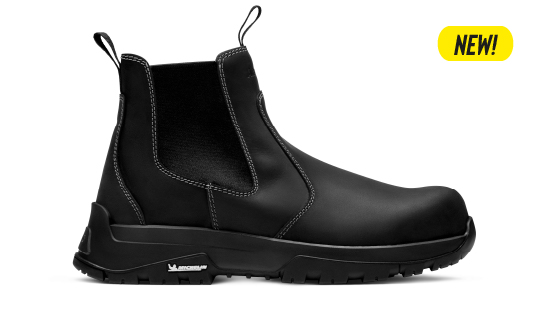 Waterproof safety shoe with BOA® Fit System and Michelin-sole
Kontroll 230-10 is a waterproof and durable safety shoe in sneaker style with membrane-lining and BOA® Fit System. The safety shoe is ESD-approved and developed together with Michelin.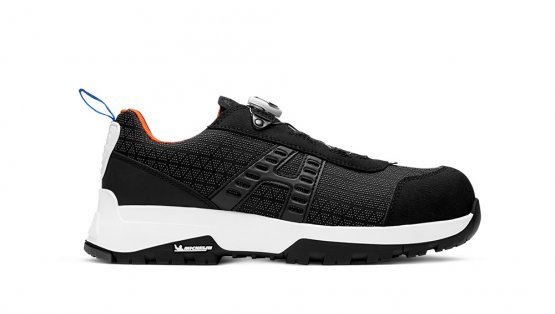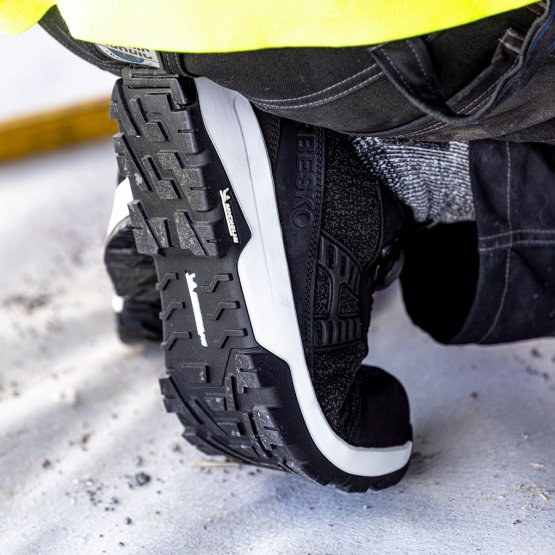 SAFETY GRIP
The new Safety Grip-sole is named after its primary feature – a safe grip. An obvious name as the sole gives the user optimal control against the surface. The sole has a soft and shock-absorbing PU-midsole and a heat- and slip proofed outsole in nitrile rubber. For extra dampening of the vulnerable heel, we have placed a so-called PU-rebound-cushion in the heel area. The thread-depth of the sole is 3 mm and the sharp edges of the sole pattern offers a great balance of control and performance.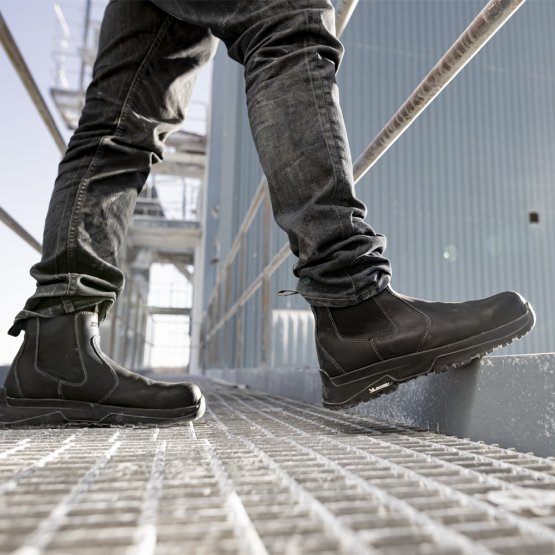 Kontroll 236-10
A modern classic. Kontroll 236-10 is a modern Chelsea Boot with attitude. With a sole from Michelin and upper in Nubuck-leather it's a durable safety shoe with class.
See product