Versatile comfort for all conditions.
Svartå is a classic safety shoe that focuses on safety and comfort. A timeless series that covers all requirements without compromising on either quality or flexibility. Built on a solid base, namely Arbesko's own Softgrip platform, this is a stylish shoe that has its feet firmly planted on the ground. The series covers a wide range, from airy sandals designed for work in hot environments, to tall safety boots providing protection against snow and moisture. Svartå meets all basic safety shoe needs and is a stable shoe series you can rely on.
Airy safety sandal with adjustable straps.
An airy and comfortable leather safety sandal for work indoors and outdoors in warmer temperatures. The sandal has adjustable straps at both the ankle and the heel for a better fit and greater stability, on the back strap there is a soft heel cushion for extra comfort and stable heel grip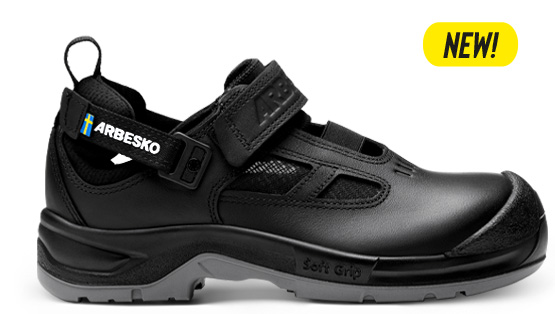 Stable and soft safety shoe with airy mesh.
An airy safety shoe, made for hard work in warm environments where dust and dirt are present. The mesh on the side keeps dirt out, while making the shoe airy and comfortable. The inside consists of a ventilating Smartec® Air Plus lining that removes moisture and makes the shoe extra airy.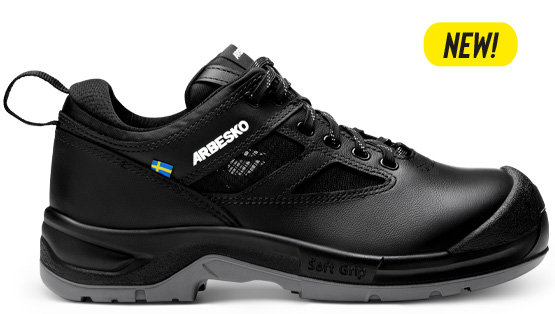 Tight low shoe in full grain leather with soft lining.
A watertight, Super8 leather upper with extra protection against moisture and water. The shoe has a comfortable heel collar with extra comfort that provides a superb heel grip and helps keep the foot in place. Svartå 434 is a dense low shoe that protects hard-working feet in tough and wet environments.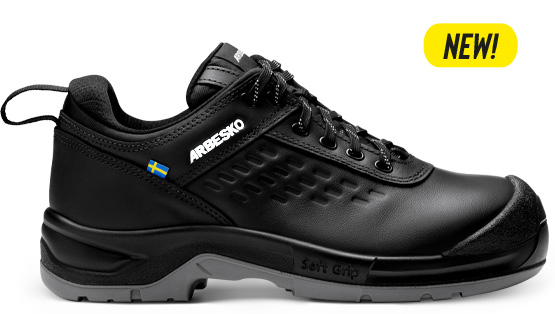 Half-high safety boot with full-grain leather and Cordura®.
Svartå 430 is a comfortable, sturdy safety boot with a classic and stylish design. Superb comfort with shock absorption, exceptional resilience and flexibility. Aluminium toe cap, soft nail penetration protection. The boot has durable toe protection and durable, heat-resistant nitrile rubber sole.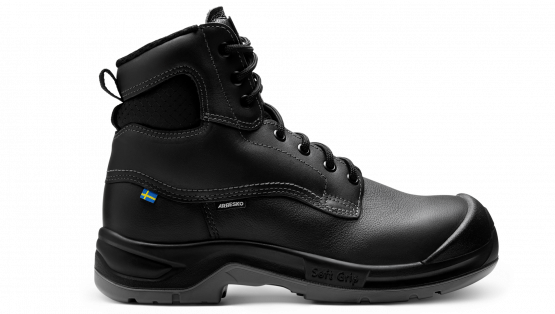 Durable safety boot with high shaft.
Svartå 438 is a supple and durable safety boot with high shaft to protect the ankle. Features a hard-wearing zipper with bellows that prevents slush from getting into the shoe. The boot has durable toe protection and a nitrile rubber sole that can withstand both severe cold and 300 degrees of heat.