versatile stability for tough conditions.
Introducing our renowned Umeå Collection: Where Nordic craftsmanship meets the spirit of Northern Sweden, and resilience takes the forefront to safeguard the tireless feet of hardworking individuals. Born from a dynamic partnership with a local Umeå company, this series proudly carries the essence of the city in its name. Umeå, often hailed as "the city of birches," inspires the vibrant lime green soles that define these exceptional safety footwear.
Discover the ultimate safety shoes for electricians, fitters, plumbers, and craftsmen, whether you're braving the elements outdoors or tackling indoor challenges. Umeå safety shoes are designed to move seamlessly with you as you work under foundations, scale rooftops, hang over railings, and conquer diverse obstacles. Elevate your performance and safety in any work environment with footwear designed to match your expertise and ambition.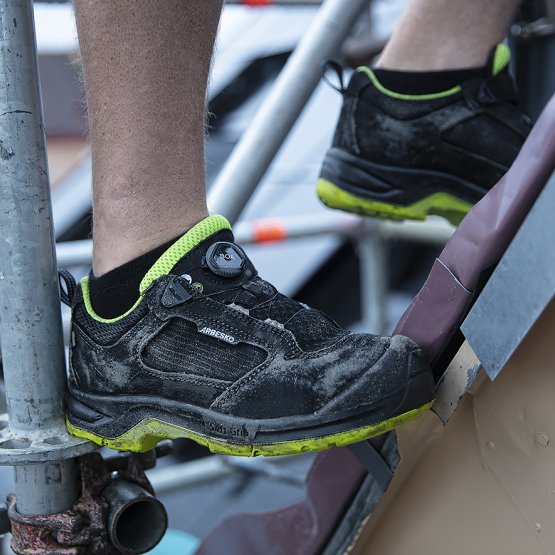 Umeå 935
Umeå 935 is an extra airy safety shoe in water-repellent leather and mesh details on the sides for optimal air flow. The non-slip and heat-resistant nitrile sole provides superb shock absorption and excellent grip.
Go to product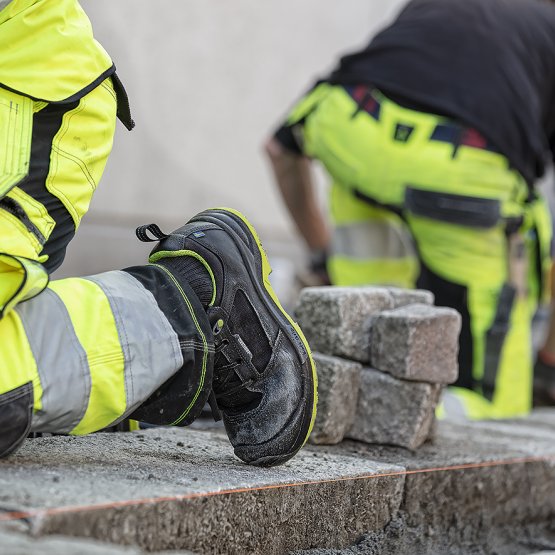 Umeå 943
Umeå 943 is a durable safety shoe in water-repellent leather with tongue, collar and details in durable Cordura®. Developed for heavier construction jobs such as roofing, flooring and tiling where a durable and flexible safety shoe is needed.
Go to product
Soft & non-slip sole
The series is equipped with a shock-absorbing midsole in PU and a non-slip sole in nitrile rubber. The sole has the highest possible anti-slip (SRC) - tested on ceramic tile with soap solution and glycerin. And the outsole is also heat resistant: withstands 300°C for one minute.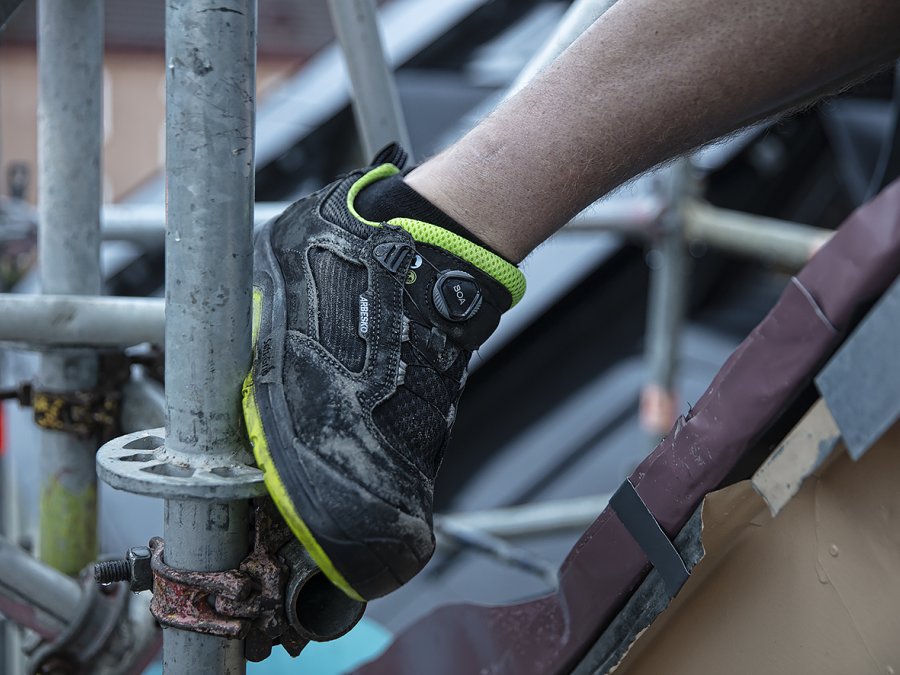 Wear protection
The safety shoes are equipped with a toe protection - a wear protection - of PU. PU stands for polyurethane, which is a durable material that resists moisture, oil, gasoline and chemicals. And many hours of working on the knees.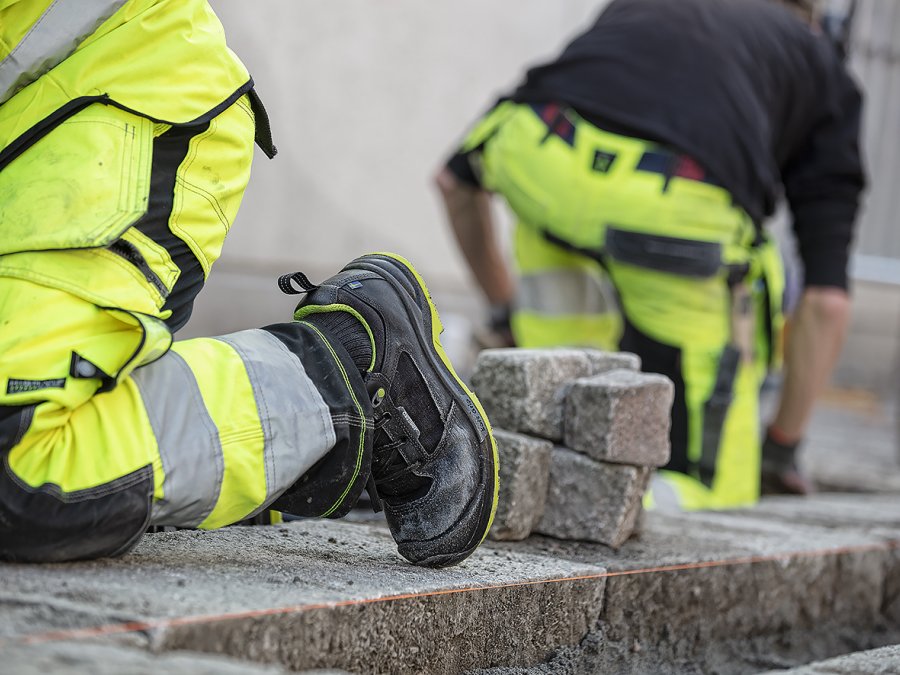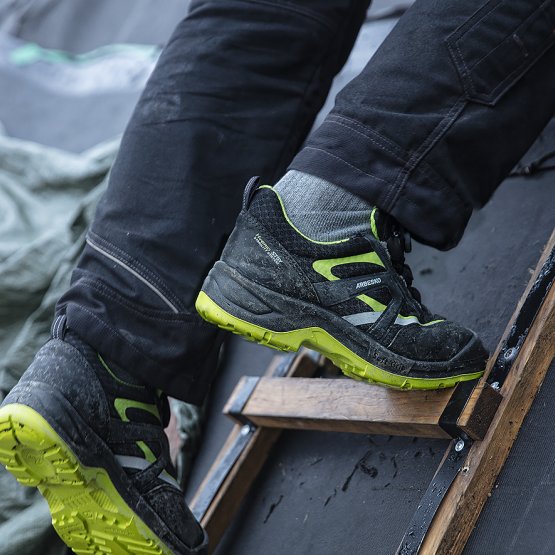 Umeå 939
Umeå 939 is an airy safety shoe with durable toe protection and withstand light rain, manure and grass. It is smoothly flexible and yet stable - good for squatting or climbing a ladder.
Go to product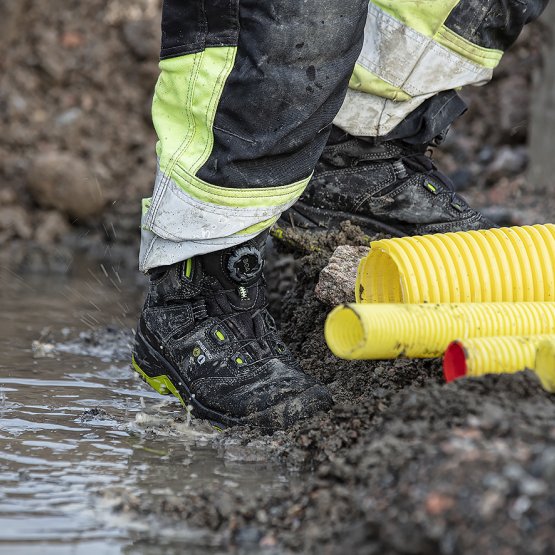 Umeå 949
Umeå 949 is a waterproof and durable safety boot equipped with Boa® Fit System. Withstands rain, clay, fertilizers and grass - perfect for work outside. The impact protection around the Boa® Fit System prevents the shoe from opening by accident.
Go to product
Upper in full-grain leather
Working in exposed work environments requires a durable safety shoe. If it is also wet, the safety shoe needs to be water-repellent. Our Umeå models are all equipped with a full-grain leather of the highest quality that withstands wet for up to 8 hours.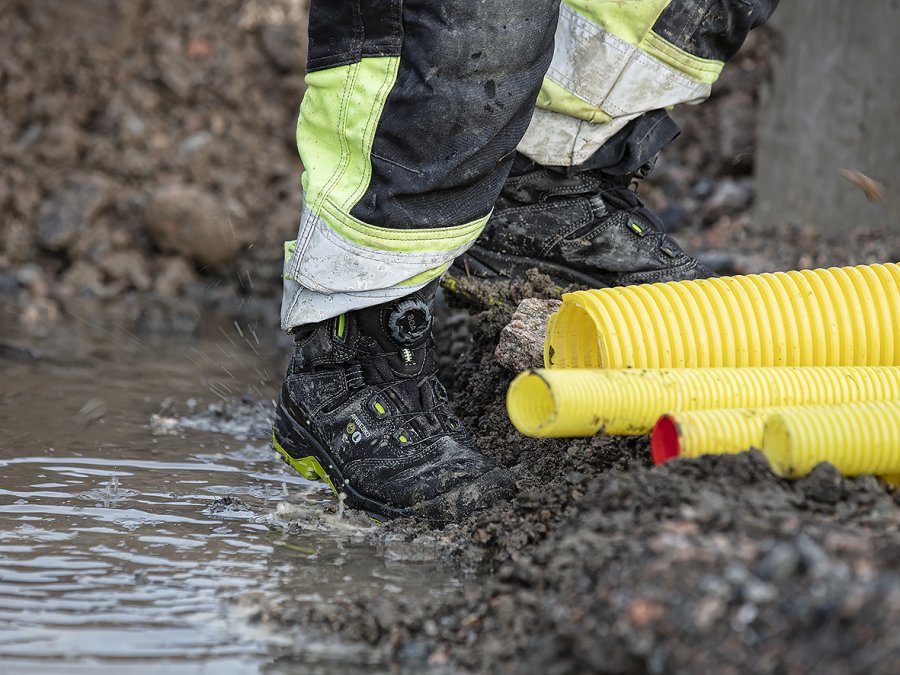 Extra heel cushioning
Heel pain is the most common problem worldwide for feet. Therefore, we equip our safety shoes with an extra heel cushioning in the midsole, which gives maximum shock absorption and a great rebound in the step.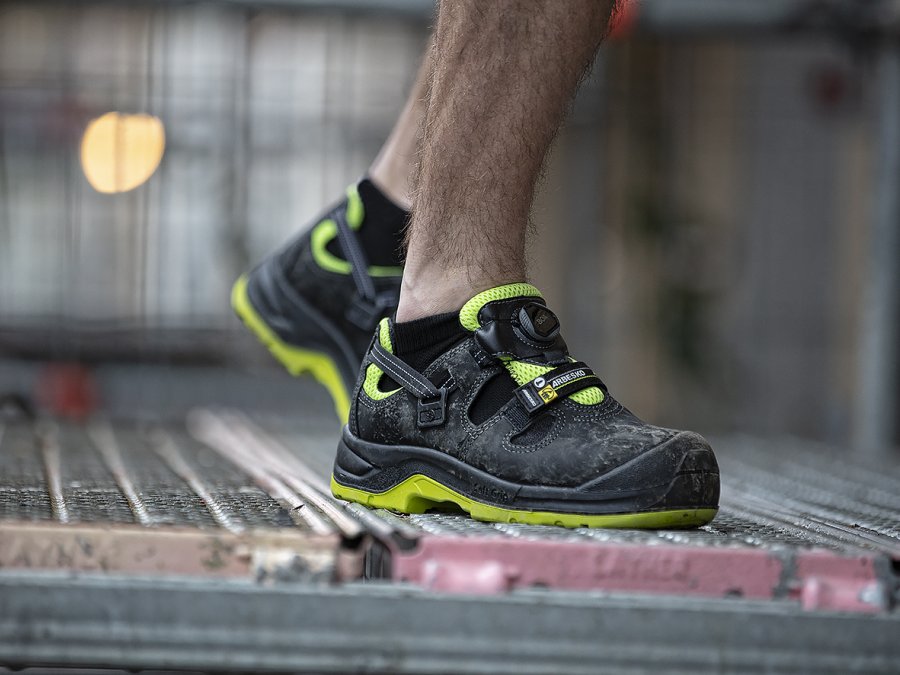 Support & stability
The safety shoes are equipped with a shank under the insole for extra support of the foot arch. This feature lets the shoe to bend when the foot does so - the shoe follows the foot. The reinforced heel relieves the heel tendon and improves posture. Together with the shank, the heel provides good grip and stability on ladders and uneven surfaces.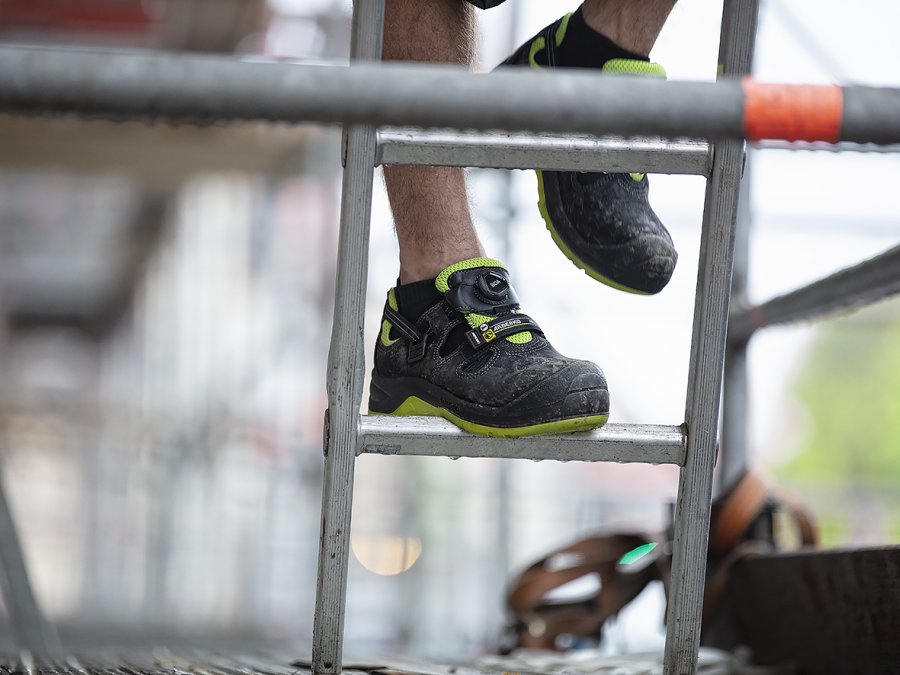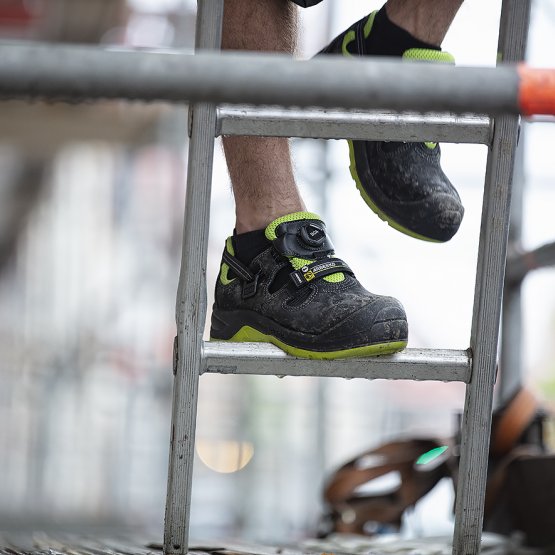 Umeå 929
Umeå 929 is an extra airy safety shoe with a sole that resists manure and grass. Perfect for those who work outdoors in the summer or have active working days indoors. Equipped with a heel strap and double button fastening: Velcro and Boa® Fit System.
Go to product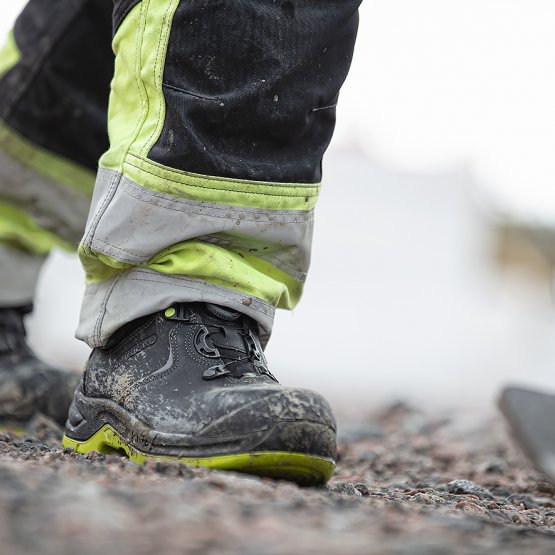 Umeå 945
Umeå 945 is a durable safety shoe in water-repellent leather equipped with Boa® Fit System for fast, effortless, precision fit. Developed for craftsmen and assemblers who needs a hard-wearing safety shoe for active working days outdoors.
Go to product