Leather working group
All the leather in our safety shoes comes from tanneries that have been audited and certified by the Leather Working Group at their highest level (gold level).

Leather Working Group (LWG) is an international network founded in the UK, in which tanneries and manufacturers have joined forces to work together on sustainable methods to reduce the environmental impact of leather.

LWG conducts inspections and evaluates affiliated members' performance, such as their compliance with environmental legislation and how well they can trace their supply chain. They also work actively to promote sustainable processes on a broad scale and are now recognised as the world's leading certification for responsible leather production.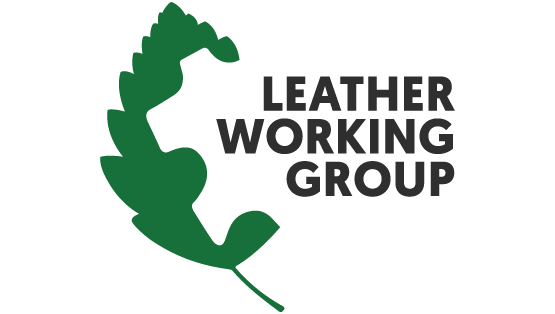 Garvning (chrome VI)
One of LWG's major focus areas is to evaluate how tanneries control and manage their processes, which is particularly important in chrome tanning.
Tanning is a preserving process that transforms hides and animal skins into soft, flexible leathers. In order to achieve the high quality required for safety shoes, leather must be chrome tanned. Chromium III salts are used for chrome tanning. Chromium III itself is not dangerous to use, but it must be done appropriately and under controlled conditions. Otherwise, the Chromium III salts can generate traces of Chromium VI, which is classified as carcinogenic. Under well-managed production conditions, chrome-tanned leather presents a low risk of Chromium VI formation.
In addition to LWG's process controls, Arbesko conducts its own tests regularly to exclude any residues of Chromium IV in the leathers of the finished product. All our leathers therefore meet legal requirements.

ISO CERTIFICATION
As part of our sustainability strategy, we have chosen to achieve ISO certification for our entire organisation, including the factories in Sweden and Brazil, in quality, environmental and occupational health and safety management.
ISO 9001:2015

ISO 14001:2015

ISO 45001:2018
Being certified in accordance with the above management systems means that you as an organisation have implemented working methods and procedures that help you to continuously develop and improve.
In ISO 9001:2015, the focus is on customer satisfaction. This means that we have a well-developed procedure and guidelines to ensure that the right things are done at the right time with the right amount of resources – while at the same time we work actively with continuous improvements to ensure the quality of our services and products.
ISO 14001:2015 sets out requirements for the business to work continuously to reduce its total environmental impact. It also means that we have tools to monitor the development of environmental work, in terms of both results and costs.
ISO 45001:2018 is an international standard for occupational health and safety that is used to minimise risks to personnel and other stakeholders in the workplace. The system also helps us to ensure compliance with and fulfilment of legal obligations in the form of statutory requirements.
CHEMGROUP
In order to manage the complex challenges posed by chemicals, Arbesko uses Chemgroup's expertise. This is an organisation that works to facilitate the company's handling of chemicals and to provide information about legislation and other information in this area. We also participate in their network to share experiences with other members.